Our Staff
Pete Athans - President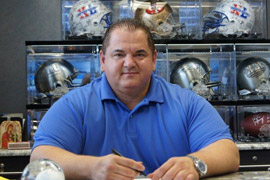 Pete entered the automobile dealership industry with a very specific vision - to create a refreshing new approach to the entire dealership experience. From his own personal experiences, Pete noticed how other dealerships fell short on the operational side of the business and in how they sometimes treated their customers. Pete was not impressed. He vowed that Athans Motors was going to be a major departure from your typical dealership from top to bottom.
Pete runs Athans Motors as a family business and treats both employees and customers as members of his extended family. He has gone to great lengths to create an environment in which people are happy to patronize and equally happy to work. He strives to build long-lasting relationships that stem from treating people with respect and operating out of integrity.
Pete's natural insight, innovation and business acumen has allowed him to create this unique new dealership model based on superior sales and service. All aspects of the dealership blend seamlessly with each other to promote a cohesive streamlined and pleasant process. He looks forward to watching his customers genuinely enjoy their time spent at Athans Motors. He believes that once you have experienced the Athans difference and have become a member of the family yourself - you're here to stay.
Tony Kouretas - General Manager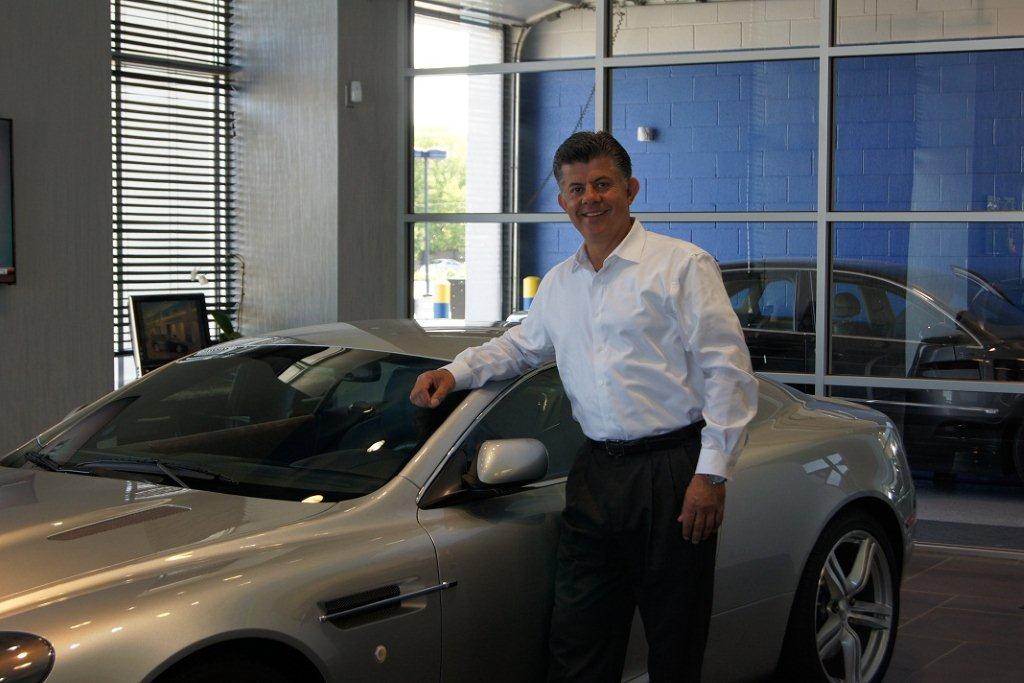 Tony has always had a love affair with cars. His entrée into the auto industry was in 1994 with Libertyville Mitsubishi within the Bob Rohrman Auto Group. Tony was the leader in sales exiting as General Sales Manager. Overall, Tony worked with the Rohrman Group for six years, one of which was spent consulting with various dealerships to improve operations and increase sales.
Tony joined Semersky Enterprises in 2001 and remained there until 2009. He worked at The Exchange-Saab, later transferring to Porsche where he was Pre-owned Director and finally General Sales Manager. Through his personal experiences with car buying and his vast skill at working with customers, Tony has acquired a deep understanding of how both sides of the purchasing process operates. His natural abilities, positive demeanor and broad knowledge has made him extremely successful, as well as a valuable asset.
At Athans, Tony is excited to apply his passion for cars, his knack for relating to customers and his capacity to lead and manage others. Tony innately understands the elements that lend to smooth operations, as well as those that create a comfortable environment for clients. He is dedicated to ensuring that Athans Motors' customers receive the best deal possible. To him, that means more than just getting a great price. It also means getting exactly what you want out of your car so that you are still enjoying it years later.
Erika Ocampo - Operations Manager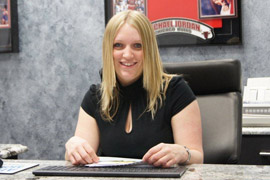 Erika has an aptitude for cars and for success. She began her career in the automobile industry nine years ago at Jack Phelan Chevrolet of Lyons, Illinois. She started as Miscellaneous Office Clerk doing whatever tasks where needed. A short two months later, billing was added to her responsibilities and within six months she was also handling licensing and titles. She remained at Phelan for four years until she decided to return to school. She graduated with a major in Business Administration and minors in Finance and Accounting.
While Erika was in school, she realized that she was missing the car industry and knew that she wanted to get back into the business. In 2006, she joined Car Source in Burbank, Illinois serving as Assistant Office Manager. Staying true to her upwardly mobile form, a year later she was Office Manager as well as Finance Manager. She joined Athans in June of 2010.
As Operations Manager, Erika's desire to succeed will be a great source of inspiration at Athans. She is hoping to be that extra piece in the Athans' puzzle that brings the day- to-day operations together. She strives to be the type of manager that offers associates recognition for work well done and encouragement to always be better. She is excited to be a part of such an amazing and uniquely run dealership and is looking forward to helping to make Athans a huge success.
Larry Lacoste - Sales Consultant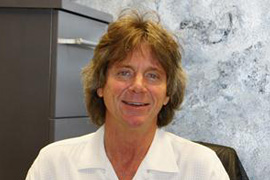 Larry has spent over the past 20 years entertaining customers within the automotive industry. His extensive knowledge of luxury vehicles covers nearly every brand in this category including Porsche, Audi, Mercedes, Ferrari and many more. Larry began working with one of the nation's leading Porsche dealerships in 1994. He has spent the past 16 years with Porsche until joining Athans Motors in 2010. Larry's dedication and longevity with one dealer is extremely rare within the industry. That is a solid reflection of the passion and loyalty he has for cars and his clients. That loyalty is reciprocated, as Larry's vast customer base stretches locally, nationally and internationally.
Being extremely well versed in import autos, Larry is an excellent source of reference for his customers. His main objective is about building long-lasting relationships by listening to his clients to understand exactly what they are looking for in an automobile. He asks the right questions, has the right answers and he genuinely enjoys what he does and it shows. Larry is very excited to be a part of the Athans family. He supports Pete's vision and he also sees a shift in the market that he believes has made pre-owned vehicles the wave of the future for many car enthusiasts.
Lily Garcia - Accounts Payable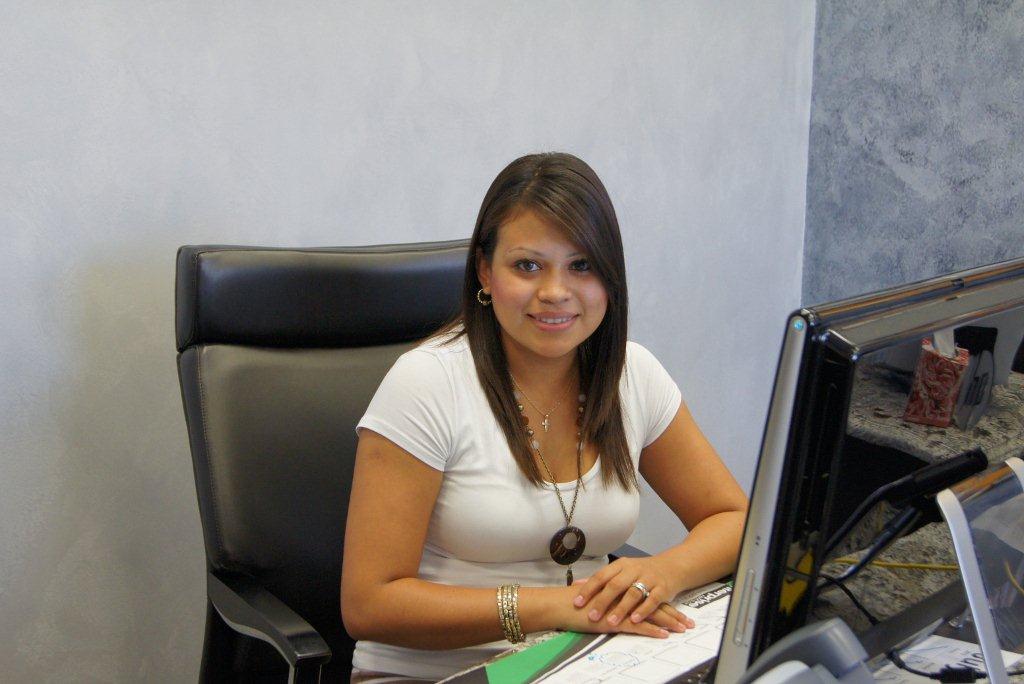 Lily is an energetic, positive and friendly individual perfectly suited to be one of the voices and faces of Athans Motors' reception area. She began her work career in 2009 at Magnum Insurance in Palatine. There she operated as a sales agent selling all types of insurance - life, car, health, etc. Due to the poor economy, Lily was laid off and began her search for a new position. Luckily, she came across the reception opportunity at Athans and because of her love of cars she jumped at the chance to join the Athans team.
Lily hopes to excel at her current role at Athans Motors, but she is also very interested in learning more about other aspects of the automotive business. She aspires to climb the ranks at Athans so that she can contribute to the company's success in many ways.
Tammy Medders - Receptionist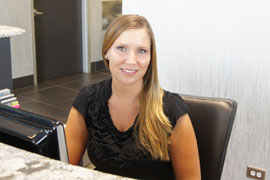 Tammy began working in the automotive industry in 2005 at Jack Phelan Chevrolet in Lyons, Illinois. There, she worked as receptionist, cashier and assisted with other office duties such as customer service, paperwork, filing, receivables and setting up OnStar contracts. Tammy says this was one of her favorite jobs!
From 2007 to 2009, Tammy worked reception at West Suburban Podiatry in LaGrange, answering phones, setting up appointments and handling insurance related issues. In summer of 2010, Tammy worked reception at Oak Park Animal Hospital before going back to school at Morton College in 2011 to study Office Management Technology.
While Tammy is finishing up her degree, she has joined Athans Motors as a part-time receptionist. She has always enjoyed the car dealership atmosphere and finds Athans to be a wonderful work environment where everyone treats each other, as well as every customer, like family.
Lillian Adam - Receptionist/Cashier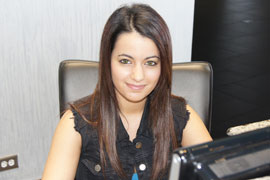 Lillian began her career in 2012 at Field's Volvo in Northfield where she worked as a receptionist and cashier. She then joined a collection agency in Northbrook taking on administrative duties. It wasn't long before she realized that she very much missed working in a dealership and caring for customers. She was thrilled to be hired at Athans Motors in March of 2013 where she once again gets to greet and assist clients.
Lillian's welcoming personality is a great fit at Athans where she says she feels completely at home and describes her coworkers as friendly and helpful.